03 November 2015
Louis Theroux to make BBC2 follow-up to infamous Jimmy Savile documentary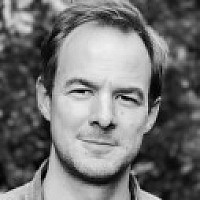 Louis Theroux is to make a new BBC documentary about Jimmy Savile, more than 15 years after he infamously came close to exposing him as a paedophile.
Theroux will interview victims of the Leeds-born former TV presenter - now exposed as one of the country's most prolific sex offenders - as well as his close friends and family, according to Radio Times.
Back in 2000, Savile was the subject of When Louis Met Jimmy, when Theroux challenged him about rumours he had abused children.
The new BBC2 film, which is set to air next year, will see Theroux examine how he was "hoodwinked" by the star.
It will also ask whether the "circle of people" that Savile was surrounded with were similarly fooled, or whether some were "holding onto secrets".
Watch clips from the original documentary:
BBC2 controller Kim Shillinglaw said: "BBC2 should be part of the national conversation and this challenging subject matter is the kind I want to see on the channel.
"Louis Theroux is one of the country's most talented film makers and I am very pleased that he is revisiting this important – and deeply personal – subject for us, asking difficult questions about the life of Jimmy Savile and those around him and exploring the impact his crimes had on his victims."