20 November 2015
Cold Feet to film in Manchester this February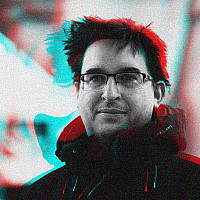 After months of speculation, ITV has confirmed the return of its hit comedy drama, Cold Feet.
The Manchester-based show became a huge hit, with its finale in 2003 attracting more than 10m viewers.
Creator, Mike Bullen, has written a new 8 part series, which picks up after the death of Rachel (Helen Baxendale) and stars many of the original cast, including James Nesbitt, Robert Bathurst, Hermione Norris, John Thomson, and Fay Ripley.
It will be directed by Terry McDonough, who's directed a number of episodes of the hit Netflix shows, Breaking Bad and Better Call Saul. The British director has also worked on Jimmy McGovern's The Street.
The series will go into production this January, in Manchester, produced by ITV-owned indie Big Talk. Bullen will be executive producer alongside Big Talk's Kenton Allen. It will be produced by Rebecca Ferguson.
"This feels like the right time to revisit these characters, as they tip-toe through the minefield of middle age. They're 50, but still feel 30, apart from on the morning after the night before, when they really feel their age. They've still got lots of life to look forward to, though they're not necessarily the years one looks forward to!" explained Bullen.
The first series of Cold Feet was aired in 1997. Notching up 5 series and 33 episodes, it became one of the UK's most popular comedy dramas.
Filming for series 6 begins in February, with further cast members to be announced shortly.
It will be distributed internationally by ITV Studios Global Entertainment.