26 November 2015
BBC Trust approves move to take BBC Three online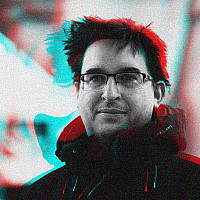 The BBC Trust has today approved plans to make BBC Three an online only channel.
It has also approved proposals to extend broadcasting on CBBC to 9pm and improve the iPlayer. However, the BBC One+1 catch-up channel has been rejected.
"Today is just the beginning for BBC Three and our plans to transform our offer for young people. We have lots of new content coming in 2016 and exciting new ways of delivering it in development. We will now set about launching a digital-first BBC Three in early 2016," stated Damian Kavanagh, controller of BBC Three.
It's likely to put an even bigger question-mark over the channel's proposed move to Salford. Earlier this month, the BBC told Prolific North that once the decision about taking BBC Three online had been made, they would "review how the channel operates day-to-day."
In a blog on the BBC website, Kavanagh said that he thought the channel was "creatively" in "great shape."
"We have overhauled what we make to fulfil what young people told us they wanted – content that makes them think, makes them laugh and gives them a voice.
"We will continue to make award winning comedy, drama and documentaries like Murdered By My Boyfriend, Gavin & Stacey and Life And Death Row, and already have lots planned for 2016 including new PJDN, new Murder In Succesville, new Doctor Who spinoff Class, new Murdered By My Father, new drama Thirteen, new drama doc Murder Games, and lots more besides. We have just announced Live From The BBC - our showcase for new British stand-up which confirms us as the home of original British comedy.
"But new BBC Three will be much more than long form TV. In early 2016 we will launch new destinations online that will for the first time offer daily content from BBC Three."
He said that 80% of the BBC Three budget would be spent on long form TV such as drama, comedy and documentaries; and the remaining 20% would be on "new form" content.
Kavanagh
This would include "short form video, picture led stories, animation, authored pieces, basically any way we can tell a story most effectively for our audience. We will no longer be limited to traditional TV."
"Some will relate to long form like this #threebrief with Professor Green that had over 1.2m views in two days. Some will be reactive like this quick turnaround parody of the John Lewis' ad that had 1.8m views in just a few hours.
"Some will be standalone. We will launch new content strands centred on topics that matter to young people like relationships, online life, crime and health. These are in development but we will issue a detailed brief to independent production companies very soon detailing what we are looking for and how to pitch ideas.
But most importantly we will put young people at the heart of new BBC Three making them part of decision making, giving them a voice and a say in what we do."
He added that the move would enable the channel to experiment and give new talent "greater exposure."
"We will also recruit a group of young people to work with us to test our ideas and create content in collaborative ways. This group will consist of unheard voices and digital creatives who can create content that relates to their lives and the issues that matter to them. We will be launching a recruitment campaign very soon. Watch this space," he added.