19 November 2015
BBC Radio to examine its relationship with indies in Nations and Regions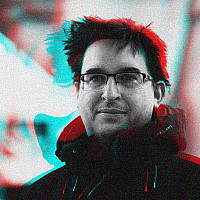 BBC Radio is to establish a new working party to examine its relationship with the independent sector in the Nations and Regions.
The BBC Trust has set a quota of 10% of BBC Radio network hours to be provided by indies, with a further 10% of hours to be competed for by both in-house and external producers.
This could increase yet further, under proposals set out for the new Royal Charter, with up to 60% of hours open to competition.
"I am really passionate about supporting independent producers and it is clear there is a strong desire on their part to work with the BBC. This new working group will help create more opportunities for this to happen in the future," said Helen Boaden, director of BBC Radio.
"It is important that we continue to produce the best radio content we can, reflecting the nations, regions and communities of the UK, and in order to do this we should try to open up as much of the schedule as possible to competition from independents, as well as developing our already successful in-house production teams.
"It is not something that will happen overnight; it is a work in progress, but ultimately will result in good ideas becoming a reality no matter who they originate from."
Currently 19% of "eligible radio hours" are supplied by the independent sector, including 6 Music's Radcliffe and Maconie Show, which is produced in Salford.
The announcement was made at the Nations and Regions Media Conference in Salford.
"I'm very pleased that the BBC is looking to take this forward with RIG, to work towards a nations and regions commissioning structure that really delivers for licence fee payers around the UK," said Ashley Byrne, chair of the Radio Independents Groups' Nations & Regions Committee.
Last year, at the same event, RIG called on the BBC to "better represent the regions" outside of London.
The working party is due to meet for the first time early in the New Year.