20 October 2015
No first-class trains, no lunch, no booze: BBC announces expenses clampdown in move to save £50m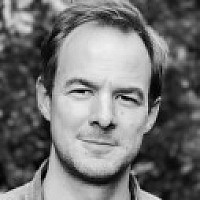 Senior BBC staff who regularly take the train between its London and Salford bases will no longer be able to travel first class.
The change is part of a wide-ranging expenses clampdown at the Beeb as it looks to save £50m.
Also banned are lunch expenses, subsistence alcohol claims, taxi journeys over 25 miles and any taxi travel at all within central London.
The changes are expected to affect all junior and senior staff and were announced in an email from managing director Anne Bulford.
She said: "We told you about a £150m budget shortfall in this charter period as a result of lower than predicted licence fee income. We also told you we would start work over the summer to address £50m of this from areas that should not affect content or services for audiences.
"These areas are merging divisions; reducing layers and reviewing senior management; reviewing professional and support areas; and simplifying and standardising policies and processes."
Over 3,000 BBC staff are currently based at its MediaCityUK base, including 5 live, Breakfast, Future Media, Technology and Children in Need.
The proposals, which are subject to discussions between staff and unions, also include a clampdown on short-haul flights.
She added: "It is proposed that first class train travel will no longer be permitted; we are proposing that lunch expenses in the UK can no longer be claimed; subsistence alcohol claims will not be permitted in the UK or if you are overseas; staff should use public transport wherever possible; we are proposing that the current taxi journey cap will be reduced from 40 to 25 miles … employees can still book cars for journeys longer than 25 miles but the cost of any additional miles will be deducted from their salary at the appropriate rate (currently £1.60 per mile or part thereof).
"We're proposing that no taxis, minicabs or cars can be booked or claimed for in London Zones 1-3. The only exceptions would be news deployment, moving heavy kit and medical needs. We are proposing that all flights less than six hours can only be booked as economy; flights over six hours can be booked as premium economy."
Bulford also proposed an attempt to "streamline job titles and clarify possible career paths".
She concluded: "We recognise that none of this is easy and are very aware that this is an uncertain time for many of you. We will keep you updated throughout and are committed to treating everybody fairly and appropriately."