08 October 2015
20 years of Hollyoaks: "You only work on a soap when you're at the top of your game"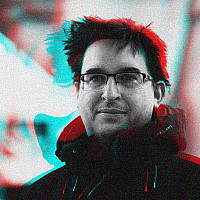 Hollyoaks will celebrate 20 years on screen later this month. 4,240 episodes of the Chester-based soap will have aired on Channel 4, since it first arrived on October 23rd 1995.
Lime Pictures' Claire Poyser explained that its North West roots had helped the drama succeed:
"Critically, there's a talent base in Liverpool which spans carpenters and electricians, to actors and writers. As soon as you lose that, you have an excuse to go and film somewhere else, so it's vital that that community continues to prosper," she said.
"We are keen to dismiss the notion that writers only write on soap when they can't go anywhere else. It's quite the reverse: you only work on a soap when you are at the top of your game and you know the rules well enough to break the rules."
She said that of the 350 crew who work on Hollyoaks, 75-80% of them come from a 15-mile radius of where they film in Childwall.
"That allows us to put links out to the community. Mersey TV as it was, and then Lime Pictures, has been going for the best part of 30 years. Within that time, we have invested hundreds of millions of pounds, which makes us a key spender and employer. I think this is where Lime is different, we have links with the 16 to 18-year-olds who are not necessarily going onto university; the local universities; and national training schemes," she added.
"Lime attracts people who want to commit to being in that area. Yet carry their career through. The thing Lime can offer - and I don't think many other independents can offer this - is that you can do both scripted and non-scripted. We try not to get people to specialise too early. You come in and get a broad experience and then make a choice about where you want to be."
Poyser proudly points out that Hollyoaks was the first soap to go high definition and the first to be tapeless and that innovation continues with online.
"I think we are one of the most innovative companies for working in a multi-platform world. Viewers want more than they can physically see on a screen, now. We absolutely recognise that we get the traditional viewers, but also people who want to use other devices and other means of watching and engaging.
"We were the first to use Snapchat. We built a storyline over nine months about a murder, and we decided to reveal the killer on Snapchat at 4pm, ahead of showing it on air at 6.30pm. Certain people would warn that we were risking cannibalising our audience or ruining the point of people watching. But actually what it did brilliantly for us was it drove people to watch the episode at 6.30. I think it demonstrated that we trust our audience. We said, 'We're allowing you a sneaky preview of what's happening'."
Lee Mason
One of those fearing the worst was Channel 4 commissioning editor drama, Lee Mason:
"When that idea was first suggested to me, I thought it was crazy – I'm old enough to remember who shot JR and that was the most closely guarded secret ever. But I trusted the team and when it happened, there was a real buzz about it. I absolutely believe that it drove other people to watch Hollyoaks that evening.
"The other soaps are realising the value of engaging with their audience more and more online, as we do, and it's flattering to see them trying to emulate Hollyoaks' digital success . From the digital team to the stories we tell, Hollyoaks has always been ahead of the game and set new benchmarks - it's exciting to see what they'll be working on in the months and years ahead."
Breaking ground is a theme picked up by executive producer Bryan Kirkwood:
"With around 2 million consolidated viewers a night still watching (2.9 million tuned in for the first ever episode) Hollyoaks remains an important part of C4's teatime schedule.
"But we also know that 80% per cent of Hollyoaks trailer views are on mobile phone. Ignore that and the on-demand audience at your peril. We need to deliver content that is satisfying across all platforms to keep our audience engaged and excited.
"So what is Hollyoaks about? For me it is a show about firsts. First kiss, first time, first HIV test…
"The coming of age stories we tell are timeless and we find new ways to cover these exciting milestones in fresh and exciting ways to an audience, not necessarily 'young' but youthful in spirit."
Poyser says that success is having an impact not just on Hollyoaks and Lime, but for the city of Liverpool as a whole.
"We've just massively invested in refurbishing a lot of our sets on the Childwall site. We are now chockablock there so we are looking to invest in other locations. What we are incredibly excited about is the announcement by Liverpool City Council that we can move forward with the conversion of the old Littlewoods building into studio facilities. We are in very in-depth conversations with them about what we think the region needs.
"Liverpool is an amazing backdrop for exterior shots; I think what we need now is more basic facilities for interior filming. We are really hopeful that the people in Liverpool will engage and invest heavily in that as it would be a huge boost to the region. With Manchester just 40 miles away, we are keen to keep talent in Liverpool."