11 September 2015
Tim Roth to star in new McGovern drama Reg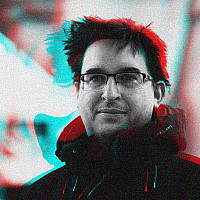 The BBC has confirmed that Tim Roth (Pulp Fiction, Lie To Me) and Anna Maxwell Martin (Becoming Jane, Philomena) will appear in Jimmy McGovern's new drama, Reg.
McGovern
Produced by Liverpool's LA Productions, it tells to the story of Reg Keys, who took on the Prime Minister over Britain's participation in the Iraq War.
"It was an honour to meet Reg Keys, a truly remarkable man, and it has been a privilege to tell this part of his story," said McGovern.
"When Bob Pugh and I finished the script, they asked me who, in an ideal world, would play the parts of Reg and Sally [his wife]. Tim Roth and Anna Maxwell Martin, I replied, never dreaming we'd get either. We got both and I am absolutely over the moon."
The 90 minute drama will be directed by David Blair (Common, Accused, The Street), with LA Productions' Colin McKeown and Donna Molloy producing.
The story picks up as Keys goes on a journey of grief and defiance after his son is one of half a dozen RMPs murdered in Iraq. As he delves deeper, he finds that not only are there question marks about the events that led to his death, but also about the legitimacy of the war as a whole.
"This is another important project right on the heels of Common. The casting is insanely good but then again so is the script!" added McKeown.