01 September 2015
Global Radio broke rules with sponsored "news" feature, says Ofcom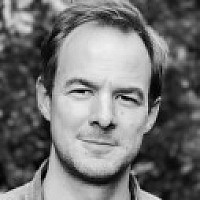 An ad campaign on Global Radio stations that mimicked news bulletins has been found in breach of the Broadcasting Code by Ofcom.
The sponsored content campaign, called The Good News, was broadcast on 46 of its stations across the UK including Capital, Smooth, Gold, Heart and XFM.
It was part of a deal with mobile operator 3, but two complainants alleged that Global was in breach of Rule 10.3 of the code which states that "no commercial reference, or material that implies a commercial arrangement, is permitted in or around news bulletins or news desk presentations".
Gllobal maintained that the Good News "was the happy and uplifting story of the day, in the vein of the traditional 'and finally…' concluding comment".
But Ofcom rejected Global's claim, saying it was in breach because the bulletins "were read by news presenters in and around news bulletins and these items did not comprise specialist factual strands".