16 September 2015
BBC radio reprises North West 'Listening Project'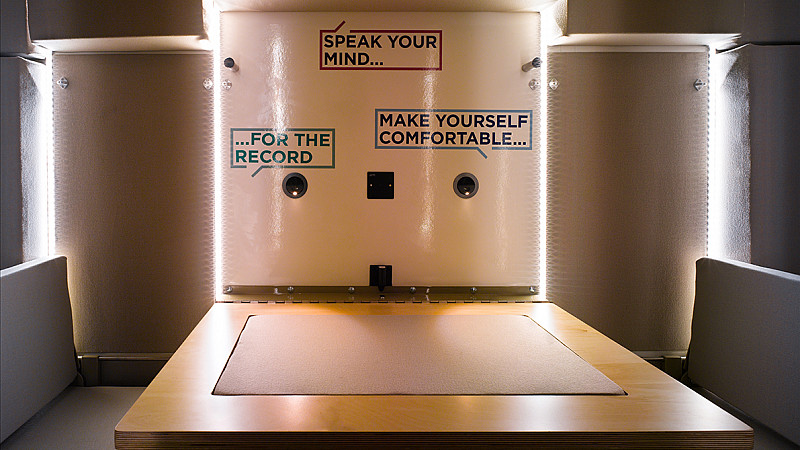 The BBC has recommissioned the Listening Project, designed to give people across the North West the opportunity to 'escape the distractions of modern life'.
The project will record conversations between friends and family members for a unique audio archive at the British Library so future generations will be able to hear the voice of family members.
A selection of the clips will also be broadcast on BBC Radio Manchester and BBC Radio 4 so that people's thoughts can be shared with others across the region and the rest of the UK.
BBC Radio Manchester producer Gill Kearsley is helping to run the project. She said: "It's really exciting to be working on the BBC Listening Project again. This is a great opportunity for people across the North West to record conversations that will last forever. Maybe you've recently had your first child, celebrated your golden wedding anniversary or are just having a normal Monday morning, either way everyone has a story to tell and we'd like to hear it."
The Listening Project team will be visiting the following locations with their mobile recording studio – The Booth.
Monday 21st September – Jodrell Bank (photo opportunity for media only)
Tuesday 22nd September – The SWAP project in Wigan
Wednesday 23rd to Thursday 24th September – Burrs Country Park Caravan Site, Bury
Friday 25th September – MediaCityUK, Salford
Sunday 27th September – Tatton Park, Cheshire
Wednesday 30th to Friday 2nd October – National Football Museum, Manchester
Jane Wilkinson, another producer working on the Learning Project, said:"We've already recorded some incredible conversations – from mature ladies looking for love, to children discussing dead pets.
"The idea is that people can chose who they want to talk to and what they want to talk about. It's often surprising what you hear when you listen."