21 August 2015
Guy Garvey gets literary as 6 Music celebrates libraries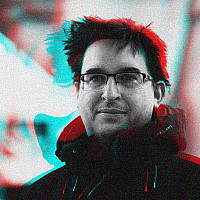 Guy Garvey's 6 Music show will be celebrating the relationship between music and literature with a live broadcast from Manchester Central Library next month.
Garvey will be joined on the programme by Radiohead's Phil Selway and New Order's Stephen Morris, to discuss how literature has impacted upon their work.
The Elbow frontman will also be getting a lesson in drumming from the duo.
However, it will also be a chance to remember Doncaster-born Scott Johnson. Radiohead's drum technician died when a section of rigging collapsed at the band's concert in Toronto three years ago. His family and Radiohead's management team are giving away drum kits to young people around the world and during the show the library will receive a special kit, which will go on permanent display.
"6 Music Celebrates Libraries. It's all in the title. A celebration of literature and music hitching up together. It is also, most importantly for me, a moment to reflect on the passing of my friend Scott Johnson who was such a valued member of the Radiohead touring family," said Selway.
"He loved music and the presentation we will carry out on the day is a heartfelt tribute to his life. I can think of no better way to spend a Sunday afternoon: listening to some great tunes, hearing some great tales and commemorating a great man who tragically lost his life doing the thing he loved most – working in music.
"For me, libraries can be to books what good venues are to music; they provide a great setting that heightens the experience of reading. So, I'm really looking forward to being in Manchester Central Library. Literature and music have a similar impact on me. They both allow me to immerse myself in other worlds which can then alter my perception and understanding of people and places around me."
The show will be broadcast live on Sunday 6th September between 2pm and 4pm.