28 August 2015
Dave Fishwick returns as Channel 4 reveals Autumn and Winter line-up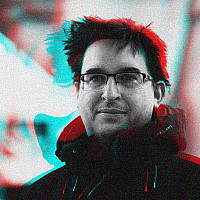 Burnley "banker" Dave Fishwick will return to Channel 4 this Autumn with a new series to see if British people are being ripped off by businesses.
What's It Worth? is co-hosted by Kate Quilton as the duo explore the fine detail of the costs, logistics and production methods used by everyday services and consumer goods.
The 4 x 30 minute series will be a mixture of stunts, investigations, comparisons and product tests, to see whether the costs represent good value for money.
It's being made by Ricochet.
Also appearing in its factual line-up is Lime's Northern Spirit (working title). As previously reported on Prolific North, it will delve into the mysterious world of northern clairvoyants, psychics and mediums.
Channel 4 has also confirmed that 18 Kids & Counting, a documentary about the Radford family from Lancashire will air this Winter, as will the final series of Sharp Project-based comedy, Fresh Meat.