12 August 2015
CBBC favourites to light up Blackpool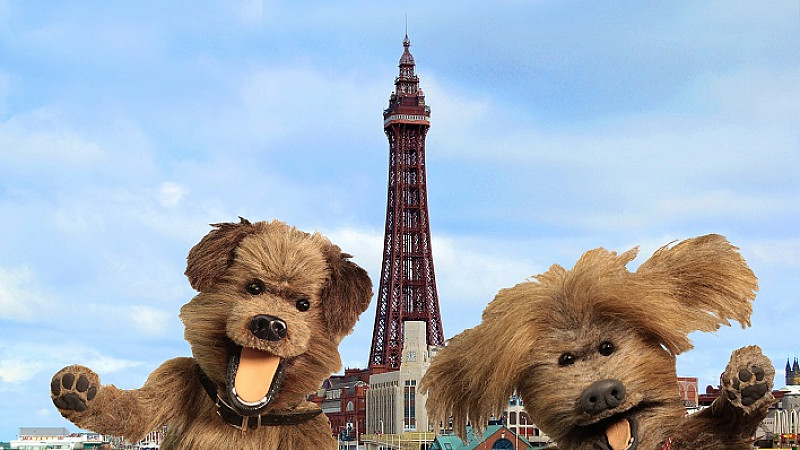 CBBC is heading to Blackpool for a morning of special programmes, as the seaside town turns on its famous illuminations.
The MediaCityUK-based channel will be broadcasting live from the resort, featuring a host of kids' TV stars in a morning of programming on Saturday September 5.
Alongside the live broadcast, there will be a special family show taking place on the Promenade with ten thousand tickets available to members of the public. Those attending will get a preview of the new CBBC show, Danger Mouse: Attack of the Toilets. Blue Peter presenter Barney Harwood, who is from Blackpool, will also be part of the broadcast.
The event forms part of Blackpool's 'Switch On' weekend, when the lights go on for another year.
CBBC will also be celebrating the 30th anniversary of children's TV presentation – the bits in between the programmes. Shout Out Saturday will broadcast live from Blackpool Promenade.
CBBC presenters Chris Johnson and Shannon Flynn will be joined by Hacker the Dog and Dodge T Dog at the Headlands iFest arena for a morning of live broadcasts
Hacker said: "Blackpool has a special place in my heart as my mother used to take me to the illuminations when I was a young pup. I think the people of Blackpool should make a special effort to come and see me because now I'm a big star, I don't get to Blackpool as much as I used to.
Cllr Gillian Campbell, deputy leader of Blackpool Council, said: "I'm delighted we have been able to provide the BBC with a venue for this fantastic family event. On the back of the free Friday night concert this is another opportunity for residents and visitors to enjoy a free show in the iFest arena.
 Tickets for the event are available via the BBC Shows and Tours website.