21 August 2015
British film industry tax breaks approved by Europe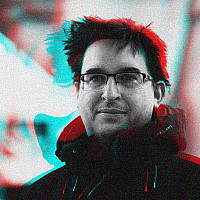 The EU has approved the government's plans to offer a 25% tax credit to filmmakers.
Chancellor George Osborne said that he hoped the new offer would attract more blockbuster movies to the UK.
"British-made films are watched and celebrated - last year alone we saw eight British made films nominated for an Oscar," he explained.
"A key part of our long term economic plan is supporting our creative industries that contribute billions to the economy and provide millions of jobs. We want to see more films, like Gravity and Avengers: Age of Ultron, made in Britain and that's why we've made our film tax relief even more generous."
What it means is that a film made in Britain costing £40m would get an extra £1m towards its production costs. Previously the film tax relief was applied at a rate of 25% for the first £20m and then 20% above that.
"The film tax relief is a key ingredient in the UK's winning combination of outstanding film-making talent and crews, world-leading studios and facilities, and iconic locations," added Amanda Nevill, chief executive of the BFI.
"It keeps us competitive on the world stage, and helps grow our economy and create jobs at home. We warmly welcome this extension to the tax relief and the government's continued commitment to the UK's thriving film industry."
The move has also been backed by Pinewood Studios, which has been home to Star Wars, James Bond and Marvel productions:
"The Chancellor's announcement of further enhancing Film Tax Credit is a clear demonstration of how this Government has supported UK Film and helped fuel growth in the creative industries to the benefit of the taxpayer," stated CEO Ivan Dunleavy.
"We look forward to working with UK and global film producers and keeping the UK at the heart of international film and television production."
The Treasury said that it supported 222 films last year.