16 July 2015
Four new production support companies set up at The Space Project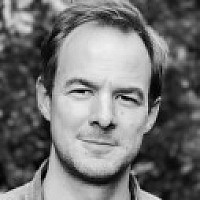 Four new production support companies have moved into The Space Project in Manchester.
Silverback, a provider of general support crew through to technical assistance, has taken up residency at the 360,000 sq ft site next door to Knight Rigging, specialist suppliers of rigging, stage design and general support services.
The Space Project in east Manchester
Media Dog Hire, a supplier of camera and ancillary equipment, is next door to design108, a supplier of film and TV prop graphics.
Sue Woodward, Founder of The Space Project, said: "Over the past year, some of the UK's leading production companies and broadcasters have chosen to make many of 2015's most compelling drama and comedies with us at The Space Project, for the simple fact we do everything we can to help them make great TV; with our new tenants able to strengthen that proposition considerably."
The Space Project, which opened last year in the former Fujitsu building in West Gorton and is funded by Manchester City Council, offers over 55,000 sq ft of dedicated stage space plus support facilities for the primary purpose of drama and TV production.
It already houses the BBC, ITV and Channel 4.