27 July 2015
Dramatic investment from Ten Alps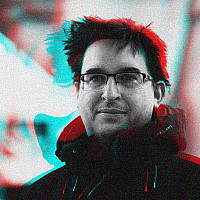 Ten Alps has signed an agreement to make a "strategic investment' in drama production company, Chrysalis Vision.
It follows major investment last month, which also saw the arrival of new board members, including Luke Johnson - one of the founders of Chrysalis.
Chrysalis was established in 2014 and is run by CEO Mick Pilsworth, its team has developed hit series including Midsomer Murders, and through this deal, the companies plan to develop more long-form drama series aimed at the UK and global television markets.
"Ten Alps has already broadened its range of television production through the acquisition of Reef TV, a leader in daytime factual entertainment, completed earlier this month. The investment in Chrysalis Vision enables us to extend that range still further with a low-risk entry into the potentially high-margin drama market. We are backing an impressive and proven team and acquiring a new set of skills and ambitions," said Mark Wood, CEO of Ten Alps, who now joins the Chrysalis board.
Chrysalis Vision has 8 drama series on its development slate and earlier this year hired Sue Gibbs as creative director and Clova McCallum as development executive.
As a result of the investment, Ten Alps will house and support the Chrysalis Vision team.
"I am delighted to be moving in with Ten Alps, which gives us a solid operating base.  We have a clear strategy for Chrysalis Vision to produce major high end drama aimed at a global market and I am very excited by the projects we currently have under development," said Gibbs.
Ten Alps will initially invest £50k into the company at £1 per share for a 12% stake. It would then provide £200k of "convertible loan stock" in monthly instalments over the next 20 months. These can be converted at £1 per share from January 2016 at Ten Alps' discretion.
A full conversion of the loan stock is "not expected" to give Ten Alps a majority interest, however, Ten Alps will retain options to make 2 further investments on or before 31st July 2018 and 31st December 2018 in exchange for up to 750k new shares in Chrysalis Vision, which would enable it to achieve a majority shareholding in the future.