27 July 2015
BBC Radio 2 marks the legendary meeting between Elvis and The Beatles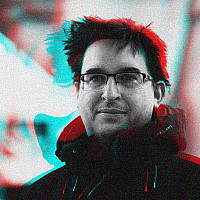 BBC Radio 2 has commissioned a series of programmes to mark the 50th anniversary of the meeting between Elvis Presley and The Beatles.
The weekend of programmes will air this August and includes the drama, When Elvis Met the Beatles, which stars Tom Hughes (The Game) as John Lennon.
The meeting itself took place in secrecy at Elvis's Bel Air mansion on August 27th, 1965. There were no cameras nor any recording equipment, so only those who were there know what really happened.
The drama was written by Liverpudlian Jeff Young and puts music at the centre, with listeners finding out what songs were on Elvis' jukebox and who sang what in their jam session.
Kevin Mains (Cilla, Million Dollar Quartet)plays Elvis Presley; Tom Dunlea (All is by my side) is Ringo; Shaun Mason (Luther) is Paul McCartney; Michael Hawkins plays George Harrison; Daniel Lapaine (Zero Dark Thirty, Muriel's Wedding) is Brian Epstein; and Colin Stinton (The Bourne Ultimatum, Foyle's War) plays Colonel Tom Parker.
"I was a big Beatles fan when I was younger, but for this project, initially, I knew very little about the Elvis and Beatles meeting. Then as I began researching the story, the strangeness of the meeting and the psychological dimensions, the dramatic opportunities became obvious. The larger than life characters involved, including Brian Epstein and Colonel Tom Parker, all set against a backdrop of corrupt American politics and the disastrous war in Vietnam, made for a strange and compelling narrative," explained Young.
"The piece that has emerged is a kind of fake documentary. Elvis's life was an American Tragedy and the seeds of it are sown here in this meeting between the King and the pretenders to the throne. The Beatles were so young, bewildered and overwhelmed by their rapid rise to fame. In writing this drama I went back my old Beatles records and I became a Beatles fan, all over again."
Radio 2 will also air Johnnie Walker Meets Priscilla Presley, with Presley talking about meeting Elvis, his music and film career.
Elvis's Suitcase of 78s (Wednesday 26 August, 10pm), tells the story of Elvis Presley's personal collection of 78 records.
There will also be Beatles and Elvis features within the network's regular weekend shows. On Bank Holiday Monday, there will be an Elvis v The Beatles countdown of the Top 50 best-selling songs in the UK.