06 July 2015
Asda brings back 'pocket tap' as it launches new TV ad, slogan and logo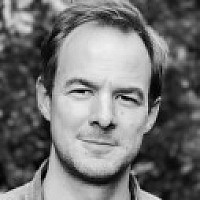 Asda has brought back its famous "pocket tap" in a new TV ad campaign which launched on Saturday.
The 60-second ad was first aired during Harry Potter and the Half-Blood Prince on ITV.
Watch the ad below:
The Leeds-headquartered retailer said the advert, which forms part of the grocer's five-year strategy to "redefine value retailing", will "focus on celebrating what Asda customers love about the supermarket – range, store staff and "personality".
It also uses its new slogan, 'Save Money. Live Better', which is already used by parent company Walmart.
The supermarket's green and white logo is also being redesigned to share the yellow spark of the US grocery giant, its first brand revamp since 2002.
Asda chief customer officer Barry Williams said: "The industry has changed massively over the past two years and we wanted to get back to showcasing the fun and customer focus, which makes Asda special, in our advertising and stores."
Asda performed worst out of the Big Four supermarkets for the 12 week to June 21, dropping 3.5% in sales.