26 June 2015
Wigan Council workers star in new BBC series starting Monday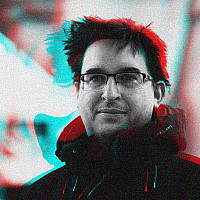 The BBC has confirmed that the new series of Call the Council starts this Monday.
It's the third outing for the daytime documentary, but the first to feature Wigan Council - the previous two were set around Tameside. They attracted more than 1.5m viewers in the 11am slot.
"We were delighted when Wigan Council agreed to allow our cameras inside the walls of their offices and onto the streets with their officers," said series producer, Dan Gooding.
"Following staff on the frontline of the battle against those who harm our communities, it was a chance to see how these steadfast individuals do a crucial job and often in difficult circumstances."
The observational documentary is narrated by Mark Radcliffe and comes at a time when belts are being seriously tightened.
"I'm really pleased we decided to let the BBC in. I've seen a couple of the episodes and I think it will give viewers and our residents a good idea of what we do here at Wigan Council - I'm sure most will be shocked to learn that we don't just collect bins, in fact we deliver over 700 services," explained Donna Hall, chief executive of Wigan Council.
The 15 x 45 minute Call the Council series begins on 29th June at 11am on BBC One.