04 June 2015
Sheffield Doc/Fest to pay tribute to former festival director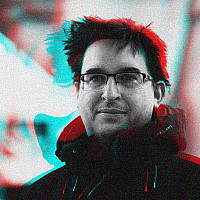 Sheffield Doc/Fest will present its former director, Heather Croall, with the Inspiration Award tomorrow night.
Croall held the role of CEO and festival director between 2006 and 2014, before deciding to step down and return to her native Australia.
"Heather is quite literally a force of nature. This sometimes overused term accurately describes her uncanny ability to generate activity, both in herself and others. She makes things grow from small seeds," said filmmaker, Roger Graef.
"The impact of her tenure as Director of Sheffield Doc/Fest is enormous. She transformed it into a must-attend world market and showplace both for old media and - through her great passion, the Crossover Labs - new media as well. That combination hugely widened Sheffield's appeal, and made it the most contemporary of documentary fests and markets."
When Croall started, delegate numbers were around 500, with around 2000 members of the public attending events. Now there are more than 3200 delegates and 26,000 people go to the screenings and events.
The festival opens on Friday and the award will be presented before the opening night film, The Look of Silence.