18 June 2015
Reform Radio launches crowdfunded studio bid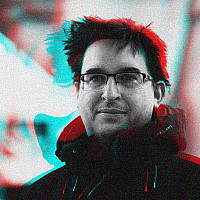 Reform Radio has set up a crowdfunding campaign to pay for a new studio at Hello Work in Manchester.
The not-for-profit organisation provides digital and communications skills to young people who are not in education.
It needs to raise £5,000 through the campaign before July 9th.
"Through our work, we're hopefully helping to develop the next generation of creative and media talent for Manchester. We'd be massively grateful for any support in driving this mission," said Sam Oliveira, director of Reform Radio.
By moving from Chorlton to the former Granada Studios building, it would double the size of its studio as it prepares to move to 24/7 broadcasting in October.
"After speaking with our team and the people that we work with from across Manchester, we decided now is the right time to increase our output. We're experiencing huge demand for our services and are increasingly welcoming more young people into our studios. We want to be able to meet this demand to help create job opportunities and career paths for people aged 18-30 years old," continued Oliveira.
"The support we provide helps to encourage the development and retention of artistic and digital communications talent here in Manchester. We need more space and equipment to do this and thought crowdfunding would be a realistic way forward."
The station was set up in 2013 and since that time has delivered more than 30 creative projects, engaged with more than 300 people and produced more than 12,000 listener hours of radio.
You can donate via the Crowdfunder website.