16 June 2015
Producers explore US version of ITV puppet sketch show Newzoids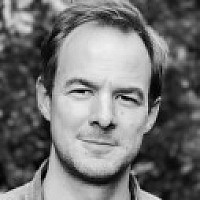 The Altrincham-based animation company behind Newzoids is looking to develop a US version of the ITV puppet sketch show.
Factory managing director Phil Chalk told Prolific North that it was proactively approaching potential partners in the States.
The UK version, which ran for six episodes in April and May and was a co-production between Factory and Citrus Television, used a combination of traditional puppetry and CGI animation to lampoon the likes of Nigel Farage, Russell Brand and Ed Miliband.
Chalk, who said he was "incredibly proud" of the primetime series, revealed there had not been any discussions with ITV yet regarding a second series.
Some of the characters to appear in Newzoids
He said: "There isn't a timeline on it but we'd really love to make more. It's a format that would work in other territories as well, so we're exploring those avenues.
"We've got some international characters already, but it's not beyond the wit of [man] to think it could work in the US. Similar shows in the past have done very well internationally, so that's something we're exploring."
Chalk, who co-created the format for Newzoids with former Spitting Image producer Giles Pilbrow, gave an insight into its demanding weekly production schedule once the series was underway.
Around half of each 22-minute episode was written and filmed within three or four days of broadcast.
Chalk added: "We got it down to a fine art. We always knew, from when we embarked on the project, that the likelihood was that we would become more reliant on the topical content.
"The last four days of production looked something like: writing on the Sunday, voicing Monday morning, shooting Monday afternoon, then the CGI team were applying the digital mouths and lip sync throughout Monday evening and Tuesday, and we were delivering on Wednesday into post-production in London."
The finished show would be ready by 4pm on the Wednesday, just five hours before it aired on ITV.
He added: "To ITV's credit, they said 'let's really try and push this', so editorially we were given quite a lot of free rein.
"We knew it was always going to divide opinion, all projects of that nature are going to do so. But in terms of our profile and the package we delivered, I'm incredibly proud. We delivered primetime, animated puppet content, and those opportunities come round once every 20 years if you're lucky."