12 June 2015
Ofcom approves 6 Manchester radio stations including Business Radio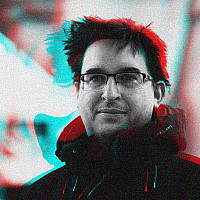 Manchester has been chosen as one of 10 locations to trial new digital radio stations.
Niocast Digital in Cheshire has been awarded a licence to operate a 9-month trial in the city, with 6 DAB stations. These include a B2B station called Manchester Business Radio, as well as Revolution 96.2; Gaydio; Chris Country; Panjab Radio; and the already publicised station dedicated to Steve Penk's Wind-Ups.
Steve Penk
"Digital is the future of radio in the UK. Although many stations can already be found on DAB here in Manchester, we still fall a long way short of London in terms of listener choice," explained Niocast Digital's director of operations, David Duffy.
Manchester Business Radio will be based on Deansgate and work closely with the Greater Manchester Chamber of Commerce.
Director of programming and content is industry veteran John Evington - a former group programme director at The Wireless Group; station director at Revolution Radio and now director of Niocast Digital.
"We aim to reach and connect with anyone in Manchester involved in running a business or looking to start out in business. We'll celebrate the achievements and success stories and offer a unique media platform to the city's key opinion-formers and business leaders. Our ambition is to become the essential source of news, views, opinions, ideas and inspiration for Manchester's business community 24 hours a day, 7 days a week."
All the stations are expected to start broadcasting on DAB in September.