02 June 2015
New Channel 4 quiz show filmed at MediaCityUK's dock10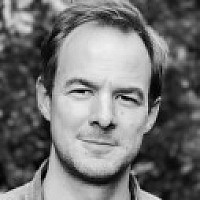 Channel 4's new daytime quiz show, Benchmark, is being filmed at dock10 in MediaCityUK.
The series, which is produced by Victory Television, launched yesterday and will air daily at 4pm, with an additional five celebrity episodes scheduled to air throughout the year.
Hosted by Paddy McGuinness, the show is being filmed in dock10's 7,500 sq ft HQ2 Studio, which has also hosted other series such as Channel 4's 8 Out of 10 Cats does Countdown, Sky's The Fanatics, and Rory Bremner's Election Special and Coalition Report for BBC Two.
Andy Waters, head of studios at dock10, said: "We are really excited to welcome the whole Benchmark team to dock10 and MediaCityUK.
"The show is a slick production and showcases dock10's digital rushes transfer capabilities and high production values brilliantly. The show is a great addition to our already impressive list of programmes filmed at dock10."
In the quiz, contestants must decide whether the correct answer to a series of tricky numerical general knowledge questions is higher or lower than the 'benchmark' set by 10 members of the public.