15 June 2015
Irvine Welsh to pen drama about legendary Mancunian brothers behind Gio-Goi fashion empire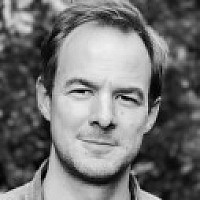 Trainspotting author Irvine Welsh is writing a major new drama series about the true-life story of two Manchester brothers who built a global fashion empire on the back of the city's acid house scene.
Welsh and screenwriter and producer Dean Cavanagh have teamed with Keo films to make Too Much Rock 'N' Roll, based on Anthony and Christopher Donnelly. Content Media will distribute the series internationally.
Irvine Welsh
Set against the backdrop of the Madchester era, the story charts the brothers' rise from ticket touts at Old Trafford and Maine Road to the catwalks of London, Paris, Milan and Tokyo, and who were labelled "ambassadors for a generation" by Vivienne Westwood.
The Wythenshawe siblings grew up surrounded by members of Manchester's legendary Quality Street Gang before building their Gio-Goi empire - only to see it fold through a combination of police investigations, gang violence, drugs and mismanagement from hedge funds.
Welsh and Cavanagh said: "We're really excited to be involved in telling the story of The Donnelly Brothers for the screen. Like them we're a duo that have a similar dynamic.
The Donnelly brothers
"We've been offered many true life stories over the years but what attracts us to this story in particular is the fact that Anthony and Christopher are unbeatable, they won't take no for answer, and we're going to capture that spirit.
"It's something we relate to having spent decades working in the business that is "show" and all the attendant bullshit that comes with it. Anthony and Christopher are stand up lads and so are we. Hopefully this is the start of a long and creative partnership."
The Donnellys added: "When the book came out we got plenty of interest from people wanting to adapt it for the screen. Irvine and Dean are perfect for it - they totally get what we're about."
The series is expected to be filmed later this year.