24 June 2015
Houdini & Doyle heads to the Space Project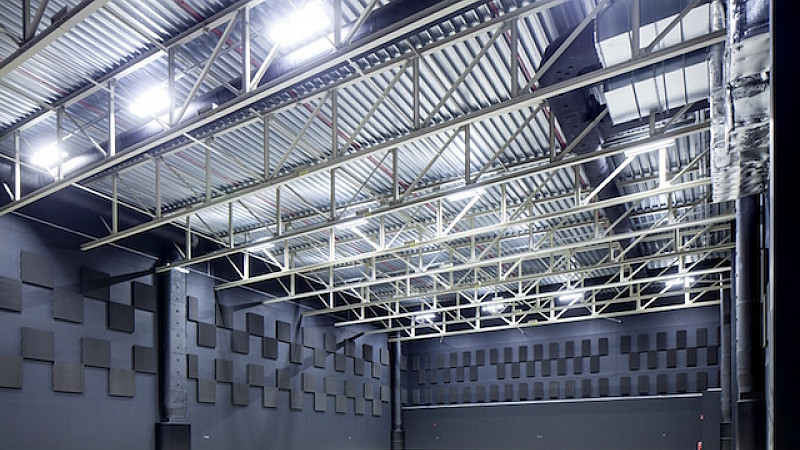 New ITV drama Houdini & Doyle is to be shot at Manchester's Space Project for the rest of the year.
ITV announced today that this latest take on the Sherlock Holmes story will star Stephen Mangan as Sir Arthur Conan Doyle.
In the 10 part drama, the Holmes creator will be joined by Harry Houdini, played by Michael Weston (House, Six Feet Under) as an odd couple pair of sleuths.
Stephen Mangan
Mangan, star of Episodes and Green Wing, will be joined by Michael Weston (House, Six Feet Under) as the master illusionist in series that to premiere on ITV's sister channel, ITV Encore.
ITV Encore said in a statement: "This fundamental difference between the two men leads to conflict... and humour... and competition. High-minded competition in the pursuit of the truth and ridiculous petty competition because they're... guys. But despite all this, they need each other. Doyle needs Houdini because he is gullible. Houdini needs Doyle because he is wrong."
The drama will also draw on what the production team claim to be historically documented instances of the Metropolitan Police turning to Houdini and Doyle to help tackle "unsolved and inexplicable crimes".
The team is taking two stages at The Space Project - 'Space 02' and 'Space 03' - as well as using production office zones and having access to the rest of the facilities available there.
A spokesman said work would see them resident 'until the back end of the year'.
The production is a UK/Canada co-production made by Big Talk Productions (Rev, Shaun of the Dead) in the UK and Shaftesbury in Canada. It is written and created by Shore's long-time collaborator David Hoselton and Canadian screenwriter David Titcher.