29 June 2015
Former JLS star to front new farming series for CBeebies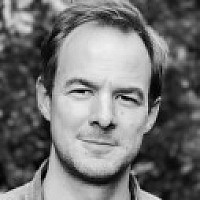 Former JLS singer JB Gill is to star in a new farming show commissioned by CBeebies.
Down On The Farm, a brand new five-part series, will explore the outdoor world of farming and the countryside.
Former JLS star JB Gill
Gill will join co-presenter Storm Huntley is visiting a variety of farms - including his own - and discovering where their food comes from and how it's grown.
Gill said: "I spend a lot of time on the farm, so it will be great to share this experience with the CBeebies audience. This is a really exciting venture for me, and I look forward to learning more about farming throughout the show."
Controller Kay Benbow added: "CBeebies is dedicated to delighting and surprising its young audience, which is why it's fantastic to be able to add JB and Storm to the CBeebies family, while educating our viewers about farming.
"Down On The Farm will feed our viewers' inquisitiveness about the origins of their food, and will hopefully inspire the next generation of farmers!"
JLS, who were discovered on The X Factor, enjoyed five number ones and sold over 10 million records worldwide before disbanding in December 2013.