03 June 2015
BBC looks to children for digital future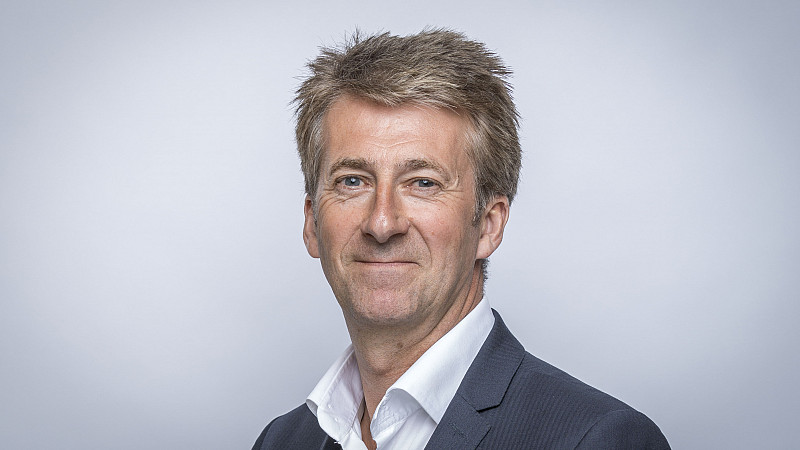 Peter Salmon
The BBC's director of England, Peter Salmon used his platform in front of European broadcasters at MediaCityUK today to detail what he called the 'new Big Digital Plan for Children'.
In a keynote speech at the European Broadcasting Union (EBU) assembly in Salford this afternoon he also took the opportunity to consider the 'digital shift' with about 70 delegates drawn from across Europe.
He told them that his job for for the past few years involved leading teams at the BBC trying to answer a central conundrum and challenge.
"How to build a BBC For The Internet Age. A BBC that looks after venerable television shows like Blue Peter, Match of the Day, Songs of Praise and A Question of Sport - between them nearly 200 years of output - and also transport them into a new broadcasting era from this high-tech centre in Greater Manchester.
"To create Western Europe's first major digital hub producing content for local, regional, national and global audiences on radio, television, online and mobile."
In a wide-ranging speech across the whole of the corporation's output including sport, digital, iWonder news and ending with comedy, Salmon said the changing experience of youngsters required a new approach.
He said: "Sixty six percent of all 7-16 year olds own a smartphone these days. 45 percent own a tablet. They inhabit a world flooded with digital choices and though the age old mantra of educate, entertain and inform still applies, how you do it is changing profoundly - so who better to learn from.
"Three times a week, just about every week of the year, programme teams from BBC Children's visit schools and youth groups to test our brands, characters, stories and digital products and do research into audience changes.
"Recently for instance they transformed a disused shop in a shopping centre into a CBeebies Lab to test new games and content with passers-by. It's not surprising that the CBeebies Playtime App has now been downloaded 4.2million times."
If you're a fan of Peter Kay's Car Share, you'll love this - the rig used to film in-car http://t.co/KfKSQqBWL9 pic.twitter.com/RWOsUyiLqG

— geeksonwheels (@geeksonwheels) June 2, 2015
He drew the session to a close by playing a clip from Peter Kay's Car Share after showing the complicated filming equipment required in the vehicle.
"It's great that it was one of the BBC's biggest ever comedy launches - filmed on roads just a stone's throw from here. Six episodes about about a man and a woman who share a car journey to work and back home from a supermarket and how their relationship blossoms. That's the simple bit, I suppose."