15 May 2015
The Space Project reaches capacity with the arrival of Mount Pleasant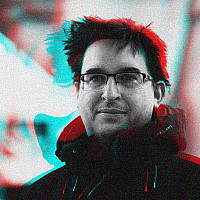 The Space Project in Manchester has reached a production milestone, with all five stages booked out simultaneously for the first time since they were completed 6 months ago.
Tiger Aspect has booked Spaces 4 and 5 for the fifth series of Sky 1's Mount Pleasant.
Meanwhile Red Production Co is based in Space 02, for its 10-part drama, The Five, for Sky Living. Space 03 is being used for Dragons' Den, which has moved from Dock 10 for this latest series, while Cradle To Grave, the adaptation of Danny Baker's autobiography, Sea in a Sieve is being shot in Space 01.
"We're delighted to have such a strong calibre of broadcasters, production companies and programmes with us under one roof. We remain committed to accommodating productions that share our passion for producing high quality content, and are happy to hear from anyone who shares our passion for helping to produce first rate TV," said Sue Woodward, founder of The Space Project.