28 May 2015
Shiver wins new ITV commissions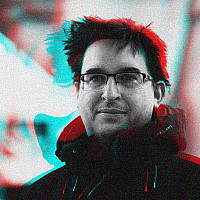 Shiver is to produce a new series and a number of recommissions for ITV.
The factual division of ITV Studios is based in MediaCityUK, Leeds and London.
New 6 x 30 minute series, Animal Births, will feature animal behaviourist, Lucy Cooke. She becomes the birthing mother to some of the country's "most extraordinary animal mothers" as they go through labour, birth and the first few weeks.
It was commissioned by ITV's director of factual, Richard Klein and commissioning editor, Andrew O'Connell. It is series produced by Ruth Grey and directed by Simon Paintin.
"It's our aim to develop and grow Shiver's popular factual division, and this collection of new series and recommissions is testament to this ambition, covering everything from the great British countryside to animals here and abroad and travelogues, all of which make ideal viewing for an early evening audience," said Mark Robinson, creative director, popular factual, Shiver.
Countrywise will return for a seventh series later this year and Shiver will also be making two new hour-long specials. Countrywise: Britain's Wildest Places will see Paul Heiney, Liz Bonnin and Ben Fogle discover some of the country's more remote parts; the second special will be based around the winter months. Ruth Gray is series producer and directs the specials. Emily Burndred is series director.
Paul O'Grady's For the Love of Dogs is also returning for a fourth series. The 8 x 30 minute programmes will be based at Battersea Dogs and Cats Home. O'Grady will also be filming 2 x 60minute programmes called Animal Orphans. It is series produced by Rory Dalziel and directed by Fernando Gutierrez. Animal Orphans is directed by Jill Worsley.
Finally, Gino D'Acampo is back in Italy with a third outing for Gino's Italian Escape. Islands in The Sun is a 6 x 30minute trip around the Med's islands, including Sardinia and Sicily.  The series is produced by Naveed Chowdhary-Flatt.