21 May 2015
Psychic commission for Lime Pictures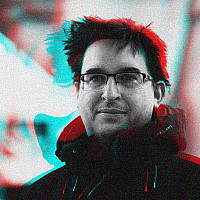 Lime Pictures is to explore the world of clairvoyants, psychics and mediums for a new Channel 4 documentary.
Northern Spirit (working title), is an hour-long special following clairvoyants who are responding to an increased demand for spiritual guidance in the North of England.
"From our businesses to our love lives, these modern mediums advise on every facet of life. It's a fascinating world that raises many profound questions about our innate desire for spiritual guidance," said Jack Kennedy, head of format & factual and executive producer for Lime Pictures.
The programme will explore psychic practices, professional rivalries and hear from both faithful clients and cynics.
"Northern Spirit promises to bring a warm and unique insight into the mysterious world of clairvoyants. With a 360 degree view of this world through the eyes of both the psychics and their loyal clients Northern Spirit will celebrate the characters behind this extraordinary community," added Channel 4 head of formats Dom Bird.
The programme will air later this year.