21 May 2015
Ofcom rejects Chorley FM licence changes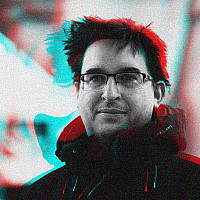 Ofcom has rejected an application from community radio station, Chorley FM to change its licence.
In January, it submitted a request to change some of its key commitments, including its target audience of "young people (15-25 years of age) and the lesbian, gay and bisexual and transgender community."
It argued that since it had been "impossible" to produce programmes appealing to this specific audience and instead wanted to become a station for "the population that live, work and study in Chorley."
However, in a written response to the station, media regulator, Ofcom said that any such change would have a "significant impact" on the character of its service.
"While Ofcom recognises that it is possible for a community radio station to broaden or otherwise modify the way it defines its target community and still provide an appropriate, if not better, service to its stated target community, it did not consider that this would be the case in respect of the changes requested by Chorley FM.
"This was because, in particular, the Committee noted that Chorley FM proposed to remove every reference to the LGBT community, and all but one reference to youth/young people, from its Key Commitments. This made it difficult for the Committee to conclude that the changes would not have the potential to be detrimental in terms of the service provided to the target community."
It also stated that proposed changes to its music and speech output - in particular the reduction in variety of music genres during daytime would "serve to reduce Chorley FM's distinctiveness and its ability to cater for different tastes and interests from those catered for by existing local services."
In conclusion the report stated:
"On balance, considering all policy criteria in the round, the Committee did not consider it was appropriate to consent to the proposed changes.
"The conclusion of the BLC [broadcast licensing committee], therefore, was that the proposed changes should be rejected."
You can read the report in full here.