15 May 2015
Management buy out at High Street TV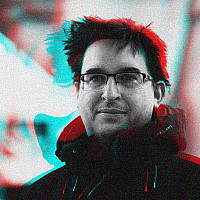 A private equity firm has backed the management buy out of Harrogate's High Street TV.
The television shopping channel sells licensed and own-branded products in the UK and abroad. It's expected to generate sales of £70m this year.
The MBO is being led by the company's founders, Andrew Malcher and Jim Coleman and backed by Endless LLP.
"Andrew and Jim are two remarkable entrepreneurs who have built an incredible business under the tutelage of Gordon Black CBE and surrounded themselves with a great team in Harrogate," said Garry Wilson, partner at private equity company, Endless.
"High Street TV is clearly the market leader in multi-channel, direct response TV and the trusted partner for businesses who want to launch innovative products into the UK and international markets.  Since its launch in 2008 its growth in both sales and profits has been truly astounding.  We are delighted to invest alongside Andrew, Jim and the wider management team as we believe that High Street TV has the potential for even greater growth in the next few years.  We look forward to working alongside them."
Malcher and Coleman originally had backing from a number of private investors, including the aforementioned Gordon Black, who was chairman at Peter Black Holdings.
In addition to the main television channels, the business sells online, through print and its licensed products are available at retail outlets.
The management team now plan to develop the brand into a global multi-channel retailer.
"Following our rapid growth in sales and profitability, we are extremely proud to have agreed backing to assist HSTV in maximising its potential. Endless provide us with tremendous experience and financial resource that will enable us to develop into a substantial Global business," said Malcher.
"We are excited about continued Organic growth in the UK and Overseas, in addition to strategic acquisitions where Endless will add further experience and opportunity."