20 May 2015
Local TV station That's Manchester prepares for "imminent" launch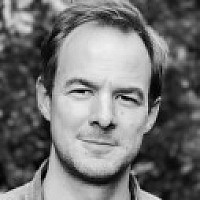 The new holder of the Manchester local TV licence is poised for an "imminent" soft launch as it finalises preparations before going live.
That's TV took a controlling stake in the licences for Manchester and Blackpool & Preston in March, a move that saw YourTV Manchester and YourTV Blackpool & Preston rebranded as That's Manchester and That's Lancashire.
That's Manchester has now put out a media call for stories and is pulling together a production and sales team at its studios in the Northern Quarter. Total staff numbers on the station are intended to be around 30, including part-time staff.
The new station's logo
That's Manchester is set to have a soft launch before the end of June - the deadline given to it by Ofcom - with an official launch over the summer. That's Lancashire will follow soon after, and That's Carlisle is also listed on its website.
Programming is still being finalised but is likely to be dominated by local news and information, with lots of talk and discussions loosely based on successful radio formats. It will broadcast 24 hours a day, seven days a week on Freeview channel 8.
That's TV, run by chief executive Daniel Cass, has eight Ofcom licences in total. Oxford and Solent are the only licences currently live, with the others - Basingstoke, Reading, Surrey and Salisbury - awaiting the installation of a transmitter.