07 May 2015
Jonathan Strange and Mr Norrell to air later this month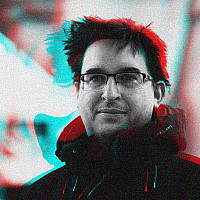 The BBC has announced the premiere date of Jonathan Strange and Mr Norrell, which has been described as one of the most ambitious television dramas ever undertaken in the UK.
Made with investment from Screen Yorkshire's Yorkshire Content Fund, the 7-part epic airs on BBC One on Sunday 17th May.
It was filmed over 4 months in Yorkshire and was the largest scale production that the Screen Yorkshire agency had ever invested in.
"Jonathan Strange and Mr Norrell is epic television in every sense. Rooted in Yorkshire, infused with a Yorkshire sensibility, and shot extensively in the region, we couldn't be more proud of this spectacular series and everybody involved in its production," said Hugo Heppell, head of investments, Screen Yorkshire.
Adapted for the screen by Peter Harness (Wallander, Is Anybody There?), it stars Eddie Marsan (Best Of Men, Ray Donovan, Filth) and Olivier award-winning Bertie Carvel (Coalition, Restless, Hidden, Matilda) in the title roles.
It also features Alice Englert (Ginger & Rosa, Beautiful Creatures), Marc Warren (Hustle, Mad Dogs), Samuel West (Mr Selfridge, Fleming), Charlotte Riley (Wuthering Heights, Easy Virtue), Enzo Cilenti (Prisoners Wives, Rome) and Paul Kaye (Game Of Thrones, Stella).
"The perfect combination of stunning locations, a healthy crew base, affordable rates and unwavering support from Screen Yorkshire, made basing Jonathan Strange & Mr Norrell in Leeds and York for 16 weeks of filming a very easy decision to make. I look forward to returning to capitalise on all the wonderful relationships that were built during this large and complex production," added Nick Hirschkorn, producer, Feel Films.
Based on the bestselling novel by Susanna Clarke, it begins in York at the start of the 19th century, when people no longer believe in magic. However, everything changes when Mr Norrell causes the York Minster statues to speak and move.
The series is directed by Toby Haynes (The Musketeers, Doctor Who) and produced by Nick Hirschkorn (Five Children And It, Skellig).
It is produced by Cuba Pictures for BBC One and co-produced with BBC America, in association with Feel Films, Far Moor, Screen Yorkshire and Bell Media's Space.
Endemol Worldwide Distribution holds the distribution rights.