14 May 2015
CBBC Productions announces series of in-house commissions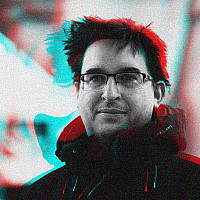 CBBC Productions in Salford has announced a number of new and returning programmes, which will run on television and online.
The first is Pocket Money Pitch, hosted by Dick and Dom, where young entrepreneurs will pitch ideas to top business people. The 10x30 minute series has been developed by Ben Armstrong and an in-house team. It will be executive producer by Putul Verma, who'll be joining CBBC Productions in June.
Dick and Dom will also be presenting Diddy TV, which has been commissioned for 2 series. With 10 x 15 minute programmes in each outing, puppet versions of Dick and Dom will produce, schedule and present their own television channel, complete with pastiches of well known titles and genres. Steve Ryde is series producing, with Annette Williams taking on the exec role.
"These commissions demonstrate the breadth and quality of the content developed by the in-house team in Salford; we're on a mission to inspire and delight young audiences across the UK and across all platforms and we're confident everyone will be talking about and enjoying these stories," said Helen Bullough, head of CBBC Productions.
Match of the Day Kickabout will run beyond the football season with Kickabout+. The 8x15 minute series is presented by Tyler West and will encourage viewers to try out different sports. It's exec produced by Gareth Edwards.
Hetty Feather, an adaptation of Dame Jacqueline Wilson's novel will return for a second series. This has been ordered ahead of its debut this week.
Further recommissions include The Dumping Ground, Wolfblood and 4 O'Clock Club.
"We're confident that Pocket Money Pitch will inspire a new generation of entrepreneurs and that the hilarious Diddy TV will delight Dick and Dom's growing army of fans. CBBC boasts a stellar line-up of returning in-house drama series in Wolfblood, Hetty Feather, The Dumping Ground and 4 O'Clock Club. These shows have struck an emotional chord with our young audiences and remain at the heart CBBC schedule," added Cheryl Taylor, controller of CBBC.