09 April 2015
WRG partners with dock10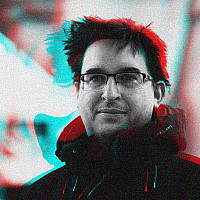 WRG has announced a partnership with dock10, which means that the agency's in-house video team will be able to use dock10's post production facilities.
In return it marks dock10's expansion into the corporate and commercial sector of post production.
"I am very excited to announce the partnership with WRG. This is a great opportunity for dock10 to branch out from the broadcast sector and delve into the corporate and commercial markets," stated Paul Austin, head of post-production and content at dock10.
"Not only are we showcasing our breadth of skills, we are also showing the innovative solutions that dock10 has to offer and how they are able to assist companies from all sectors. We have already had a great six-month trial run, and we are now looking forward to working with WRG on a more permanent basis."
WRG will work out of dock10's suites for client videos and they'll also have access to the facility's technical infrastructure.
"We now have access to technological advancements, previously unavailable within our business sector that will benefit our clients by saving them time and money," added Andy Horrigan, WRG's creative services director.
"I am confident that this is the start of a very successful partnership between dock10 and WRG."