21 April 2015
Is an Our Friends in the North sequel in the pipeline?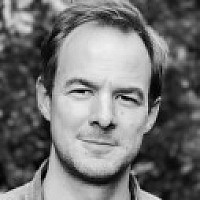 Our Friends in the North, the cult BBC2 drama that helped to launch the careers of Daniel Craig and Christopher Eccleston, could be set for a sequel.
Former Doctor Who Eccleston, currently starring in Safe House, revealed on Radio 5 live yesterday that he was "very hopeful" of a follow-up to the 1996 series.
Chronicling the lives of four friends in Newcastle upon Tyne over a 31-year period, it also starred Mark Strong and Gina McKee.
Eccleston and Craig in the original Our Friends in the North
Ecclestone said: "I know that [writer] Peter Flannery has some plans to revisit Our Friends in the North either by going earlier to the story of Peter Bourne's character Felix, or a little later, and it's one of my great hopes for my career that we can do something about that because Peter's vision was extraordinary."
Eccleston played political idealist Dominic 'Nicky' Hutchinson, while Craig, the future James Bond, played his pop star wannabe friend George 'Georgie' Peacock.
Our Friends in the North was named by the British Film Institute as one of the 100 Greatest British Television Programmes of the 20th century, while The Guardian ranked it the third greatest television drama of all time,