07 April 2015
Lime produces interactive dating format for E4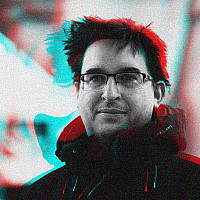 E4 has commissioned an "interactive dating format" from Lime Pictures in Liverpool.
The 8x60minute shows will explore modern dating for 20-something singles and follow their journey as they set up home together and search for "The One."
My Single Life (working title) will feature, amongst other things, blind dates arranged by mates; online dating apps; and meeting people in a bar.
However, each step will be monitored, not just by the date, but by the viewers, who will watch the dates back at the same time as the group. The audience will be encouraged to share their thoughts and views via social media.
A live show will examine the week's best and worst dates along with a a studio audience.
"We're delighted to commission My Single Life for E4. Lifting the lid on the harsh realities of modern dating, the live viewer interaction will bring a unique type of feedback to our brave contributors - and maybe even help them find true love," said head of format, Dom Bird.
The series is executive produced by Derek McLean, Lime Pictures' head head of non-scripted programming:
"My Single Life is an ambitious new format with a brilliant live component and viewer interaction at its heart. The whole show is fast turnaround 'as it happens tv', which allows the viewers to follow the dates in real time and share the rollercoaster journey, or indeed the car crash, of our brave contributors' quest for love."