07 April 2015
Dock10 and The Space Project connect to put Manchester on global production map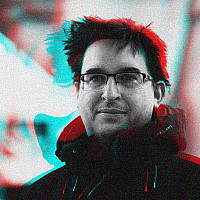 Manchester's major production facilities at MediaCityUK and The Space Project are to work together to make Manchester a more attractive location for television and film production.
dock10 is investing in fibre connectivity between its studios and The Space Project in West Gorton, so that crews shooting in East Manchester will have access to the post production and content management platform at MediaCityUK.
The Space Project in east Manchester
The installation should reduce data ingest time and minimise transfer times. It also enables production staff to view rushes instantaneously anywhere in the world, as it's recorded onto the dock10 platform.
"The reasons to make TV and film in Manchester, tapping into the region's infrastructure, skills and cost advantages grow stronger by the day. The Space Project and dock10's facilities are complementary and our combined proposition amounts to far more than the sum of its parts," said Mark Senior chief executive of dock10.
"With this latest agreement we take a considerable step closer to the joint vision of 'One Manchester', unified by creative and technological excellence."
Last month it was announced that the two operations would be working alongside one another for the next series of Dragons' Den. The BBC series has moved from MediaCityUK to The Space Project, but dock10 is providing the infrastructure.
"This is an important next step in the evolution of Manchester's ability to offer a powerful and compelling alternative to making TV and film in London; or anywhere else in the Europe for that matter. I'm both excited and hugely optimistic about what this new era of co-operation represents for Manchester - helping in part deliver the Government backed economic powerhouse of the North," added Susan Woodward, founder of The Space Project.
The Space Project's commitment to "non-exclusive partnerships" means that companies working at the studios will have the option of working with other external providers if they so wish.
Dock10's Patrick Steel on how The Space Project, The Sharp Project and dock10 are attracting film and television productions north.