24 April 2015
BBC Four puts Puppy Love to sleep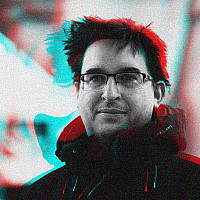 BBC Four has decided not to recommission Wirral-based comedy, Puppy Love.
Created by Getting On duo, Joanna Scanlan and Vicki Pepperdine, the series aired in November last year.
A BBC spokesperson told Prolific North:
"Puppy Love was a great series but won't be coming back to BBC Four as we look to bring new comedy shows through. Huge thanks to the wonderfully talented Joanna Scanlan and Vicki Pepperdine and all involved in the making of the show,"
The series was a co-venture between BBC Comedy North and Woof Productions. Susan Tully (Getting On, The Mill) directed, with Jo Willett (Birds of  a Feather) producing. The execs were Gareth Edwards, Sarah Kakkar and David Baddiel.
It was set in West Kirkby and featured professional actors alongside members of the public and featured a dog in every single scene.