23 April 2015
BBC delays online move for BBC Three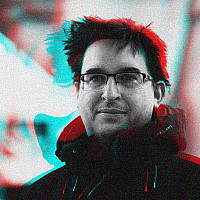 Plans to make BBC Three a digital-only channel have been delayed, until the proposal is approved by the BBC Trust.
The comments were made by new controller, Damian Kavanagh, in an interview with Broadcast.
Originally the channel was to move online this autumn, with content only available on the iPlayer and third party sites, such as Facebook and YouTube.
However, that timetable has been changed as the Trust runs a "public value test". Following this, it will publish its conclusions and ask for feedback from the public. Should the plans get the green light, then the move will take place in 2016.
"We won't be rushed. We will do what's right for our fans, not to satisfy deadlines," said Damian Kavanagh.
BBC Three was one of the channels earmarked for a move to MediaCityUK. In 2011, it was announced that it would head to Salford next year.
A digital-only BBC Three is expected to generate savings of £50m per year.
Prolific North has asked the BBC for an official statement on Kavangh's comments, but it hadn't arrived before the time of publication.