10 March 2015
Tributes after sudden death of "North West radio legend"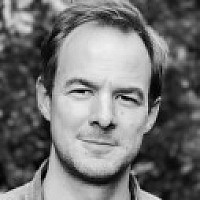 Tributes have been paid to TV, radio and print journalist Krysia Kaye, who has died suddenly at the age of 59.
Kaye died on Thursday after a cold developed into pneumonia which resulted in septic shock and multiple organ failure.
During her career she worked for the likes of Granada Reports, Rock FM, Red Rose FM and BBC Radio Lancashire.
Krysia Kaye
BBC journalist John Spencer-Barnes tweeted: "Terribly sad to hear about the passing of Krysia Kaye. Krysia was a really lovely lady and a North West radio legend."
Andy Gill, now at BBC North West, tweeted: "Very sad news re a former colleague from #Granada." BBC Radio Lancashire presenter John Gillmore added that Kaye's passing was "very sad".
Her friends have now set up a fundraising page to raise money for her surviving sons, James and Connor.
Their tribute reads: "She was a talented journalist who had worked in newspapers, radio and television but foremost she was a mum. She loved her two sons with every bit of her being. She was their champion, defender and utterly devoted to them both."