12 March 2015
Red Production Company to have closer ties with Killing and Borgen writers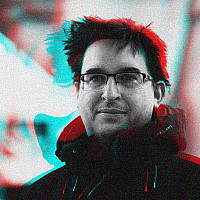 Red Production Company's parent company, Studiocanal, has announced a major restructure, to bring separate its European production and distribution teams.
Red's Shindler
It means that Red will be working closer with Tandem Productions in Germany and SAM Production ApS in Scandinavia. SAM is a joint venture between Adam Price (writer: Borgen), Sorein Svelstrup (writer: The Killing) and Meta Louise Foldager (producer: Melacholia).
The change at Studiocanal is an attempt to increase its foothold in America.
"This new organisation is a step forward in developing our TV series activity both in production and distribution," explained StudioCanal chairman and CEO Olivier Courson.
Sales and distribution across the group (including Red) will be handled by Katrina Neylon, a former Shine International sales senior vice president. She joins in May as sales and marketing executive vice president.