09 March 2015
Filming begins on new four-part BBC1 police drama starring Anne-Marie Duff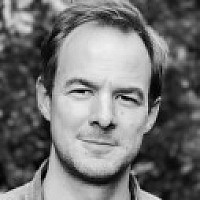 Filming on a new four-part BBC1 drama starring Anne-Marie Duff is to start filming in Manchester later this month.
Following on from the acclaimed female leads of Sarah Lancashire in Happy Valley and Keeley Hawes in Line of Duty, Duff will take on the role of Clare Church in From Darkness.
It will tell the story of Church, an ex-police officer who left her job in the mid-90s after the impact of sexism and violence became too overwhelming.
Finding herself ignored in the office and disillusioned by her relationship with her married colleague, Clare finds solace instead in the remote Western Isles of Scotland with her new partner Norrie and daughter Megan.
Anne-Marie Duff
The 4 x 60 minute drama is Katie Baxendale's first original commission by BBC One and was developed by BBC Drama North from an original pitch, as part of the corporation's Writersroom scheme.
It was commissioned by Charlotte Moore, the controller of BBC One and Ben Stephenson, controller, BBC Drama.
Hilary Martin is the executive producer – she heads up the Drama North team and was also exec on In the Flesh, which was also discovered through Writersroom.
Is likely to air towards the end of 2015, with further casting announcements announced soon. Filming will also take place in Scotland.
Speaking about Baxendaloe's script, Duff said: "[She] has created a beautifully complex character in her female protagonist. As soon as I started to read episode one I felt excited at the prospect of being involved.
"It's a world in which all of the characters have real stories to tell. Also I loved the BBC series The Village and one of its directors, Dominic Leclerc, will be our director on this. I couldn't be happier."
Baxendale added: "I'm a huge fan of Anne-Marie Duff. In Claire, I hope I've created a psychologically complex lead female character and I can't wait to see all that Anne-Marie brings to the role."
Executive producer Martin said: "We're thrilled that the stunningly talented Anne-Marie Duff will bring the emotionally compelling Claire Church to life for a BBC1 audience. We are delighted to have assembled such a talented team on both sides of the camera to do justice to Katie Baxendale's brilliant script."