02 February 2015
Word on The Street brings reality radio to BBC Radio Manchester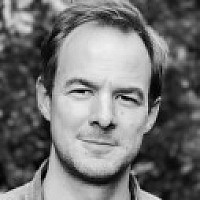 BBC Radio Manchester is to bring reality radio to the airwaves with a new breakfast show feature called The Street.
Launching today on its new early-morning show hosted by Phil Trow and Alison Butterworth, The Street will follow the fortunes of families, couples, adults and children as they go about their normal lives.
The station says it's a "new and innovative real-life strand of reporting" that will give listeners a "special understanding of a community that helps make up the fabric of life in Manchester".
New breakfast show hosts Alison Butterworth and Phil Trow
Journalists Jane Wilkinson and Gill Kearsley have spent the past few months getting to know the local residents and building up a picture of life on The Street.
Live and pre-recorded broadcasts will be peppered across the week, and the breakfast show will also canvas opinion from The Street's characters on news and events such as the General Election. The community is located in Wythenshawe.
Kate Squire, BBC Radio Manchester editor, said: "We're all very excited about this innovative strand for our new Breakfast Show and across our output, in what we're sure will be a warm and relatable experience for new and existing listeners.
"We've taken great care to make sure the residents of The Street understand the impact of their involvement, as well as the unique opportunity they've been given to represent and reflect everyday life in Manchester and we're looking forward to giving listeners the chance to follow each of them on this journey."