12 February 2015
Upcoming talent recognised at RTS North West television awards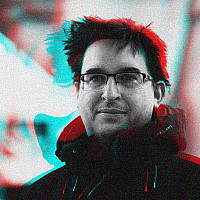 The Royal Television Society North West's student awards took place at the Lowry Theatre Last night, hosted by Dan Walker and Louise Minchin.
Prizes were awarded in 5 categories: Animation, Factual, Comedy & Entertainment, Drama and Open. "Open" was for any student film running at a maximum of 3 minutes.
"Once again the awards this year have revealed the great depth of talent and achievement in a really varied group of colleges and universities right across the North West," said Alex Connock, chair of the RTS North West Centre.
"It's invigorating to see how much quality is coming through into the industry in this exciting period where it moves rapidly into download platforms alongside traditional TV output.  We love to see students taking the bull by the horns and creating their own films and there are some superb examples of that this year."
Ahead of the ceremony there was a half-day event at Salford University, featuring speakers from LA Productions, CBBC, BBC North West, CBeebies, Studio Distract, Flix Facilities and Shine North.
The Winners:
ANIMATION
Winner: Consumption, Benjamin Archer, University of Central Lancashire
Shortlisted: Growing Pains, Tom Priest, Jake Love, Pat Bucknall, University of Salford
Shortlisted: How To Survive Horror Movie Cliches,  Zak Hanley Wood, University of Central Lancashire
FACTUAL
Winner: One Eye Open,  Ian Gardner, Josie Webster, Liverpool John Moores University
Shortlisted: On Side, Emily Hardy, Marc Jennings, Liverpool John Moores University
Shortlisted: All Day Everyday BPM, Fred Velody,  The Manchester Film School at The Manchester College
COMEDY & ENTERTAINMENT
Winner: 5 Min Rom Com, Boby Ramanathan & Team, The Manchester Film School at The Manchester College
Shortlisted: The Skin I'm In, Viktorija Vrublevska, University of Central Lancashire
Shortlisted: Ode To The Underdog, Sean Kelly, Cathy Crabb & Team, The Manchester Film School at The Manchester College
DRAMA
Winner: Delicacy, Helen Curran, Theo Kirkpatrick, Sara Brady, The Manchester Film School at The Manchester College
Shortlisted: Do I Know You?, Michael Bonnar, Sam Okell, Amy Coyle, The Manchester Film School at The Manchester College
Shortlisted: Room Service, Darius Ashghari, George Wroe, Amy Coyle, The Manchester Film School at The Manchester College
OPEN
Winner: LA Larry, Lauren Clark, University of Central Lancashire
Shortlisted: Not Done Fighting, Olugbenga Afolabi, The Manchester Film School at The Manchester College
Shortlisted: The Line, Olugbenga Afolabi, The Manchester Film School at The Manchester College