03 February 2015
Religious leaders condemn BBC's decision to scrap head of religion post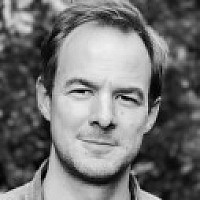 Muslim, Jewish and Christian leaders have jointly condemned the BBC's decision to scrap its head of religion post.
The commissioning role of Aaqil Ahmed is one of four jobs to go under a cost-cutting drive that will also see three new jobs created, including the post of head of science, business, history and religion.
Ahmed, who is also head of the BBC's MediaCityUK-based religion and ethics department which includes programmes such as Songs of Praise, has been invited to apply for the new commissioning post.
Aaqil Ahmed, the BBC's current head of religion
But in a letter to the Telegraph today, religious leaders urged the corporation to reverse its decision to axe the high-profile head of religion post.
"The BBC's decision to merge the commissioning of religion and ethics programming with history could not have come at a worse time," they wrote.
"From religious efforts at tackling Ebola in west Africa, to the interfaith solidarity that has so far helped prevent the horrors of the Paris killings being imported to Britain, religion remains a force for change.
"Religious literacy is essential to the diversity we treasure in Britain – and an antidote to the extremism and intolerance that threaten it. The BBC plays a key role by its robust and rich coverage of religious life. We call on it to reinstate independent religion and ethics programming."
The letter is jointly signed by Rabbi Laura Janner-Klausner, leader of Reform Judaism in the UK, Dr Shuja Shafi, the Secretary General of the Muslim Council of Britain, Reverend David Walker, the Bishop of Manchester, and leading academic Prof Linda Woodhead, of Lancaster University.
Emma Swain, the BBC's controller of factual commissioning, said last week that the changes were necessary because of the need to save money - and that there will be fewer hours commissioned overall.
In an email to staff, she said: "I want to shape a factual commissioning team with fewer leaders, clearer distinction between roles, greater alignment with channels and external stakeholders and greater flexibility."