19 February 2015
Red Production Company to film The Five in Liverpool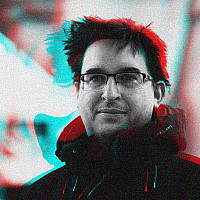 Red Production Company has set up a production base in Liverpool as it prepares to film new Sky Living drama, The Five.
Harlan Coben
The MediaCityUK-based firm has rented 4,000sq ft of space at the Liverpool Innovation Park, which it will be using as a short-term production office.
The Five is the first original television drama from best-selling American crime novelist, Harlan Coben.
It's set to start filming this Spring.
The story is about a group of friends, who find themselves reunited through a murder, when the DNA of someone they thought was missing is found at the scene.