05 February 2015
Radio 5 Live continues to shed listeners - RAJAR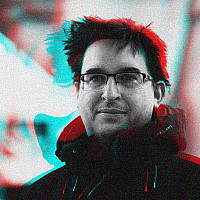 The RAJARs will be tough reading at MediaCityUK this morning, as BBC Radio 5 Live recorded a further drop in listening figures.
Over the quarter, the station has undergone a major transition, with a change in schedule and presenters, as Richard Bacon, Victoria Derbyshire and Shelagh Fogarty moved on.
For Q4 it posted a reach of 5.61m listeners, that compares to 6.29m this time last year. Its audience share of 3.5% is down from 4.2% year-on-year.
"Whenever big changes are made you would expect an impact on audience figures during the transition period. We are very happy with our new schedule," said a BBC spokesperson.
The BBC's local and regional stations have also had a cumulative fall, to 8.98m this quarter, from 9.32m over the same period last year. However, that wasn't entirely reflected in the Prolific North region, with stations including Radio Leeds, Radio Manchester, Radio Merseyside and Radio Newcastle all recording increased listener numbers.
Radio York, however, saw listeners fall to 80k, from 95k in the previous quarter.
Warrington-based UTV Media said that Premier League football commentaries had proved a ratings success for its talkSPORT brand. During football, listening was up 22%. However, that did gloss over a drop in audience share of 6.4%, with listeners falling to 3m over the quarter.
The station also revealed that 83% of its listeners were men and 45% were ABC1 males.
"We know that live football, and the passion and skill of our excellent commentary teams, is a huge draw for listeners. These strong figures for our Barclays Premier League matches show that there is a massive appetite for sport on the radio," said Calum Macaulay, talkSPORT managing director.
"Our clear and focused audience targeting continues to pay off, with our male demographic not matched anywhere else in the industry and proving a huge draw for advertisers."
It comes as UTV Media prepares to launch 4 new stations - talkSPORT 2, talkRADIO, talkBUSINESS and Virgin Radio - this follows a licence agreement with the Virgin Group.
Regionally UTV Media's local stations have collectively recorded a 4% increase in listeners year on year. Juice FM in particular has seen figures grow from 207k to 234k, with listener reach rising by 13% over the quarter and 11% year-on-year. That's despite the Group "assessing options" regarding the sale of its UK regional radio assets.
"These figures are extremely pleasing as they not only reflect the resilience of UTV's local stations in a difficult market, but the hard work and dedication of our programming team in delivering on the strategy of owning the local conversation," stated Iain Fowler, director of local radio for UTV Media (GB).
"Our stations are all vital to their communities, and I've no doubt that they will continue to be a very good proposition for listeners and advertisers alike in 2015."
Bauer Manchester continues to struggle with its reach, dropping to 509k, from 557k last half.  Key 103 is also losing on reach, with 458k reported, against 507k last quarter.
That compares to Capital Manchester, which is consolidating its position, up from 523k listeners last half, to 533k in this report.
"The new Bauer City Network strategy is designed to encourage listeners to listen longer to our world beating quality content wrapped around a focus of being "Closer to you".  This quarter we have already seen a 3.4% improvement in listening hours - to 53.8 million and a reach of 6.2 million listeners per week," stated Graham Bryce, Bauer City Network group managing director.
"Bauer City Network 1 recorded a strong quarter, adding 872,000 listening hours to drive a total of 41.6 million hours.  And our new brand extension Bauer City Network 2 also performed strongly, recording a total of 8.5 million hours nationally, an increase of 332,000 hours on the quarter. We look forward to seeing the progress of Bauer City Network 3 (formerly The Hits), following its recent launch".
Following XFM Manchester's record results last time around, they have dropped to a 222k weekly reach.