11 February 2015
Mackinnon and Saunders to produce stop-frame animation for CBeebies' Twirlywoos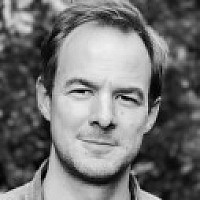 Mackinnon and Saunders is to produce the stop-frame animation for Twirlywoos, a new CBeebies series from the makers of Teletubbies and In the Night Garden.
Featuring the antics of four bird-like characters called Great BigHoo, Toodloo, Chickedy and Chick, Twirlywoos is made by Ragdoll Productions and devised by Anne Wood and Steve Roberts. It will be narrated by Linda Bassett.
Altrincham-based Mackinnon and Saunders will produce the stop-frame animation included in the 50x11min series, which will also feature live action sequences set in the real world.
Great BigHoo, Toodloo, Chickedy and Chick
"The team at Ragdoll has produced a show that is brilliantly funny and entertaining, but underpinned with a strong educational element," said CBeebies controller Kay Benbow.
"Younger viewers will be charmed by the loveable antics of the Twirlywoos while the delightful humour will appeal to all age groups."
"Television that makes children smile is so valuable and I'm proud to be part of CBeebies' wonderful tradition of making children, and parents, smile," added Ragdoll's Anne Wood. "Twirlywoos is the latest in a long line of distinctive programming from Ragdoll and we hope it is imbued with the same sense of fun as its predecessors."
Twirlywoos is produced by Ragdoll Productions in association with DHX Media. The producer is Chris Wood, lead creative Steve Roberts and the executive producers are Anne Wood for Ragdoll and Michael Towner for CBeebies.
Mackinnon and Saunders has also worked on the likes of Scream Street for the BBC.